About Us
RXExpress.co.uk (RXE) was the EU's first online resource specializing in pain management. All medications referenced on this website are dispensed by EU registered pharmacies.
IMPORTANT
TRAMADOL IS NOT DISPENSED BY A UK PHARMACY.  TRAMADOL CANNOT BE DELIVERED BY THE EU PHARMACY TO RESIDENTS OF THE UK. ANY ATTEMPT TO ORDER THIS MEDICATION FROM THE UK IS AUTOMATICALLY BLOCKED.
All online consultations are conducted by EU registered doctors.
RXExpress (RXE) is not a pharmacy. It is gateway to services provided by registered pharmacies and registered doctors. Sales of medications are not processed by this website or its owners and operators.
Accordingly, we are not regulated health care providers.
All doctors and pharmacies processing medical, financial and other healthcare information and their related online transactions are regulated and compliant with all laws concerning the online sale of prescription medications.
When you login or click on a 'Proceed to Consultation' link you are passed to a secure server owned or controlled by these entities or their associates.
How does it Work?
EU registered doctors review your condition after you complete a health questionnaire. You are then able to purchase the medication prescribed by the doctor. Your request is passed to an EU registered pharmacy who ensure that it is a legal prescription provided by a registered doctor and compliant with EU laws and regulations. You get your medication, discretely packaged, in the shortest time.
That means within 24 hours to any address in Europe so long as your requested medication is APPROVED and PAID FOR prior to 3pm GMT.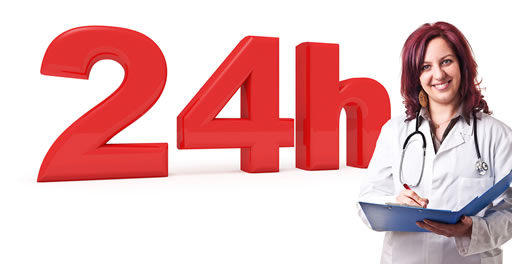 As your application is processed, you can check on its status at any time by logging in here: REGISTERED USERS LOGIN
All treatments provided are brand medications or approved generics.
RXE is a service provided by:
Fastbreak Inc, Azuero Business Center, Suite 640
Avenida Perez Chitre, Panama 00395, Republica de Panama.
Fastbreak is an internet technology and services consultancy.
Online healthcare is a powerful new wellness tool that becomes all the more important as our population ages and the demands placed on the private and public health sector grows.
Online consultations and treatments can never replace the benefits of a face-to-face doctor's visit. But for many conditions, particularly chronic conditions, online resources play a vital role in supporting traditional health providers in helping you stay pain free. We are proud to play a part in this important revolution in the provision of healthcare services.
We all wish you, most sincerely, a great – and most importantly – another pain-free day.