Tramadol 50mg
TRAMADOL IS NOT DISPENSED TO UK RESIDENTS. UK PHARMACIES DO NOT PROVIDE TRAMADOL. TRAMADOL IS DISPENSED BY AN EU REGISTERED PHARMACY ONLY TO NON-UK RESIDENTS. TRAMADOL IS ALSO AVAILABLE AT RXEUROPA.COM WHERE REGISTERED USERS CAN LOGIN WITH THE SAME ACCOUNT CREDENTIALS.
Tramadol 50mg
50 Capsules
€79.00
Tramadol 50mg
100 Capsules
€99.00
Tramadol 50mg
200 Capsules
€149.00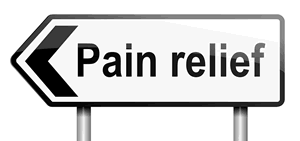 NON UK RESIDENTS ONLY
Orders from outside the EU (to non-UK addresses)
If you provide an address from outside the EU, there may be additional costs (import duty, these are not included in the price).
Tramadol is a synthetic opioid medication for the treatment of moderate to moderately severe pain. Tramadol contains tramadol hydrochloride and is available in different formulations including slow release tablets. Tramadol is a prescription medication, so to buy tramadol you will need to complete an online consultation for review by our medical doctor.
Contact emergency if you believe you have taken an overdose of tramadol.
Is Tramadol suitable for me?
Tramadol is not suitable for everyone. It is most important that you tell the doctor all the medications and herbal supplements that you are currently taking. In particular, you must tell the doctor if:
You drink alcohol
You have been a drug addict
you have low blood pressure
You have any inflammation of the bowel
You have a muscle weakening disorder
You have a blood disorder
You are taking other medicines
You have ever had an allergic reaction to any medicine
You are pregnant
You have liver, kidney or prostate problems
How should I take Tramadol?
You should take Tramadol exactly as instructed by your doctor or pharmacist. The recommended dose is 50-100 mg every 4-6 hours as needed for pain. The maximum dose is 400 mg/day. To ensure tolerance, patients typically start at 25 mg/day, and add 25 mg every 3 days to reach 100 mg/day. Doses are then increased 50 mg every 3 days.
What are Tramadol side effects?
Tramadol side-effects include:
drowsiness, feeling faint
feeling sick or nauseous
headache
Diarrhoea
constipation
tiredness
Tramadol Hydrochloride is available in other formulations including oral preparations – Tramadol Drops and slow release tablets Mabron, Zamadol and Zydol