Codeine
ALL PRODUCTS FEATURED ON THIS SITE ARE AVAILABLE AT RXEUROPA.COM AND IF YOU ARE ALREADY REGISTERED, YOUR LOGIN DETAILS WILL WORK THERE TOO.
Codeine phosphate has a long history of usage as a painkiller, cough suppressant, and anti-diarrhea medication. Codeine is one of the isomers in morphine which was the first opioid medication for severe pain and is still widely used.
CLICK TO BUY CO-CODAMOL 30/500mg (PARACETAMOL COMP)
Paracetamol Comp is the German name for Co-Codamol, containing 30mg of codeine phosphate and 500mg of paracetamol. There are many different brands of this formulation including Paracetamol Comp, Kapake, Solpadol, and Zapain. They are all are clinically the same. Adding codeine to paracetamol provides a more effective painkiller. This medication is often prescribed for post surgical pain. Co-Codamol is also available OTC in the UK but in a milder formulation than this prescription strength medication.
AN ALTERNATIVE PAINKILLER CONTAINING CODEINE IS BRUFEN PLUS WITH 30mg CODEINE PHOSPHATE AND 400mg IBUPROFEN. CHECK DETAILS HERE. YOU CAN LOGIN WITH SAME DETAILS.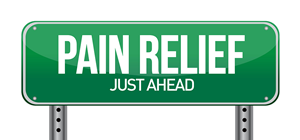 Solpadol, Kapake, Zapain are other brands of Co-Codamol containing 30mg of codeine and 500mg of paracetamol. They are not currently available from our affiliated pharmacy. But all these medications are clinically the same as Paracetamol Comp.
Important Information about Codeine
Before you buy codeine online, you should consider if it is right for you. You should not buy codeine online if you are allergic to it, or if you have an uncontrolled breathing disorder, a bowel obstruction called paralytic ileus, or frequent asthma attacks or hyperventilation.
Codeine may be habit-forming and should be used only by the person it was prescribed for. Keep the medication in a secure place where others cannot get to it.
In a few cases, codeine has been known to break down rapidly in the liver causing higher than normal levels in the body and resulting in dangerously slow breathing and even death, especially in children. So call your doctor if this medication causes very slow breathing or physical weakness, and call emergency if a child taking this medication has breathing problems, blue lips, or if you cannot wake the child up from sleep.
Codeine Dosing Information
Take codeine exactly as prescribed. Never take it in larger amounts, or for a longer time than your doctor has recommended. Follow the directions on the prescription label. Typically, doctors prescribe lower doses for coughing than for pain.
Usual Adult Codeine Dose for Pain or Coughing:
15 mg orally every 6 hours as required.
Usual Adult Codeine Dose for Pain:
30 mg every 6 hours as necessary. Maximum 120 mg/day.
Codeine side effects
Call emergency if you have any of these signs of an allergic reaction to codeine: hives; difficulty breathing; swelling of your face, or throat. Call your doctor if you have:
slow heart rate and shallow breathing
fainting
confusion, agitation, or hallucinations
seizures
inability to urinate
Common codeine side effects include:
dizziness
drowsiness
nausea
stomach ache
constipation
excessive sweating
itchy skin
What other drugs will affect codeine?
Avoid taking codeine at the same time as other drugs that either make your drowsy or slow your breathing. Tell your doctor about all drugs that you take, and any you start taking during your treatment with codeine, especially these medications:
pentazocine
nalbuphine
butorphanol
buprenorphine
This list is not complete so you must tell your doctor about all your medications.
What happens if I miss a dose?
Codeine is taken as needed so there is no need to make up for the skipped dose. In any event, do not take extra medicine to make up the missed dose.
What happens if I overdose?
Seek emergency medical attention. A codeine overdose can be fatal.
Symptoms of codeine overdose include pinpoint pupils, confusion, cold and clammy skin, weak pulse, shallow breathing, fainting, or stopping breathing.
What should I avoid while taking codeine?
Do not drink alcohol. Codeine combined with alcohol can be fatal.
Codeine is one of the isomers in morphine which was the first opioid medication for severe pain and is still widely used.
Before you can buy codeine online, your consultation will be reviewed by a registered doctor and pharmacist who may contact your for further information or verification. Codeine medication should only be taken as directed by a qualified medical professional. Any off-label or recreational use can lead to addiction. If you believe that you have taken an overdose of this medication then you must contact emergency assistance without delay. A codeine overdose can be fatal.
Get more information about codeine here
Understanding Pain and How to Live with It
If you've ever fallen off of the monkey bars as a child or slipped down the stairs as an adult, you are aware of what pain is. It can be a nagging uncomfortable feeling on the bottom of your foot or it can be a throbbing chronic feeling in the bottom of your spine. Understanding what pain is and what you can do to stop living with it is essential to get back to being your original self.
The 2 Types of Pain
When you talk about pain, there are 2 different types that affect people of all ages: chronic and acute. Acute pain is generally as a result of an injury that recently happened, for example, stubbing your toe. It is easy to deal with, as it will go away within a day or two, sometimes up to a week. Chronic pain is the more difficult type to live with as it doesn't go away without medical intervention and it can stay with you for the rest of your life. Medical conditions such as arthritis, headaches, toothaches, and sports injuries can all be ailments that bring about chronic pain.
Medications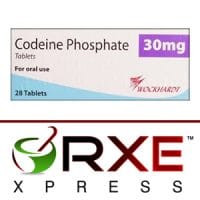 Whether prescribed or over-the-counter, there are a wide variety of painkillers that you can buy. You will want to talk to your doctor before deciding on a specific drug as it may interfere with your body or other medications that you could be taking. These drugs are designed to block the pain receptors throughout your body so you don't feel any discomfort while they are in your system. Some painkillers work faster and longer than others, whereas some brands only provide temporary relief.
You'll also want to talk to your doctor about the different types of painkillers and whether they have addictive qualities.  Before issuing you a prescription to buy codeine, your doctor will need reassurances that you are not at risk for addiction.  Also, ensure that you have regular checkups to make sure that your dosage is sufficient enough for your pain; otherwise you could start to abuse the drug.
Physical Therapy
Depending on your injury, you may find that physical therapy could be a great addition to your medications. If you have recently been in a car accident or have a sports injury, physical therapy will help you to get full movement in your body like you had prior to the injury and your medications will help to reduce pain before, during, and after therapy.
What Causes Pain?
No one can truthfully say that they are a fan of pain, whether it's acute or chronic. It can be quite uncomfortable to put your hand on a hot stove and it can be difficult to live with injuries as a result of a car accident. There are hundreds of different injuries and medical conditions that you can experience that will inevitably result in pain from stubbing your toe to being treated for cancer. This guide will discuss the most common causes of pain that people experience around the world.
Tissue Damage
The majority of the pain you'll experience is derived from your tissues. There are tissues throughout your entire body and when you experience an injury, it results in damage. Whether you've broken a bone or if you're dealing with a disease, tissue damage is a common issue. Most patients describe this type of pain either as a throbbing sensation or a sharp stabbing that comes and goes or is constant. Depending on the injury, you might find that the pain gets worse when you move or breathe. Pain from tissues damage is typically acute and might be as a result of a sports injury or a sprained ankle. It can also be chronic and a side effect of arthritis or headaches.
Nerve Damage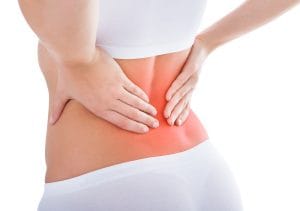 Another common cause of pain is nerve damage. All of the nerves in your body are essentially cables that receive and send electric charges from one end to the other, including charges for pain. If there is damage to your nerves, it changes the way the electric charges are sent, forcing pain signals to become unexpected and abnormal. For example, some patients may feel a burning sensation on their skin when there's no heat anywhere around them. Trauma and medical conditions are the two main causational factors for nerve damage such as diabetes or suffering a stroke. You may find that your nerve damage could be in the central nervous system (spinal cord or brain) or the peripheral nervous system (the rest of the body).
Unlike tissue damage, there are several different types of nerve pain that you might experience. Central pain syndrome is as a result of damage to the CNS and can be a result of a stroke or tumors. Complex regional pain syndrome typically occurs after a serious injury. Diabetic peripheral neuropathic pain happens because of nerve damage in your arms, legs, feet, or hands as a result of diabetes. Finally, postherpetic neuralgia can occur as a result of a virus known as shingles.
The Most Common Myths About Pain
Although pain is incredibly common, it is also one of the most misunderstood medical concerns that people deal with on a regular basis. Whether as a result of a medical condition or because of a recent injury, pain is something that can come about randomly or develop gradually over time. Through the years, there have been more myths brought to the attention of the general public about pain and how you can manage it.
Pain Shows Progress
One of the largest myths about pain relates to working out and building your physical strength. A lot of people assume that without pain, you're not pushing your body to its limits but in reality, you can build your strength without pushing your muscles too far. It's also important that you don't work through the pain, as you could be doing more damage to your body than you could imagine. In the event that you hurt after a workout, you should consider lightening your regime or finding a workout plan that's better for your physical capabilities.
Pain is a Mental Factor
There are a lot of things that work together to create pain, but it is important to remember that it is not 100% mental. There may be times when your state of mind may make your pain worse, but it is not a causational factor. In most cases the pain that you are feeling is real and is a result of damage to your body. It's important that you talk to a medical professional if you feel discomfort.
Living with Pain is Normal
Even though millions of people experience pain, it's not something that you have to live with or something that is expected. There are dozens of options available to you when you decide that pain management is necessary ranging from over the counter medications to physical therapy. In some cases you might not be able to get rid of all of your pain, but you can learn to manage it effectively.
Going to the Doctor is Pointless
For whatever reason, many people believe that going to a doctor makes them less of a person or weaker. The amount of pain that you are feeling is not something that you will want to live with for the rest of your life and many acute conditions can turn chronic. Dealing with a single headache is easy enough with over the counter medications but consistent back pain requires the help of a doctor. It's important to seek medical attention before the problem and the pain get worse.
A Look At Pain, Addiction, And The Importance Of Having A Trustworthy Online Pharmacy
Over the past decade, abuse and addiction from prescription pain relievers has spiked across the UK to nearly double of what they were in the early 2000's. A national health crisis that developed nations around the world are experiencing, unique solutions have been considered to help address the issue. Research has found that one of the best ways to reduce prescription pain killer abuse is through information. Simply put, creating an informed populace and having pharmacies that work in the interest of their patients is key. Let's take a moment to explore this solution a little further by covering how pain relief medication can become a problem and why you will want to carefully consider your provider.
Check this link for more information about codeine addiction
Read more about the signs and symptoms of codeine abuse
People are legally prescribed pain relief medication for a number of reasons. They are often prescribed for dental procedures, ensuring less pain in the hours and days after an operation is performed and making it easier to eat, drink, and swallow. Pain relief medication is also prescribed for chronic pain that can result from accidents, work, and sports injury. In addition, it can be prescribed for an extended period of time with a cut off, like when recovering post-surgical. Being prescribed so frequently, developing an addiction and pattern of abuse is made easy through the sheer availability.
A Necessary Evil
While pain relief provides a tangible improvement to health and well being, it is easy to develop and addiction around. When prescription pain relief is abused, the body becomes reliant on the drug while simultaneously developing a tolerance to the effects. This requires that the individual acquire greater amounts to achieve the same relief. When legal pain relief is no longer an option, some turn to harder drugs. While the addictive nature of these drugs cannot be changed, the way that they are prescribed and managed can. A necessary evil, prescription pain relief becomes far safer when managed through a competent online pharmacy that you can trust.
A Superior Service For An Affordable Cost
Protect yourself and those you love from the threat of addiction and abuse by going with a licensed online pharmacy in the UK that will handle your medication needs correctly. With a reputation you can trust, the company should be informed and knowledgeable regarding your needs as a patient. Treating you as more than just a name and a number, they will help you get your prescription filled correctly, acting as a source of information when you need it the most.
If you are being prescribed pain relief, then do yourself a favor and go with a company that will help ensure every aspect of your recovery. Whether the prescription is for a tooth extraction or major surgery, the last thing you will want to think about during this time is the integrity of your online pharmacy or the potential for addiction.
Dealing with Chronic Pain
According to information published by the American Institute of Medicine, chronic pain affects the lives of more than 116 million Americans each and every year – a total number that far outpaces the amount of individuals that suffer from coronary heart disease, strokes, cancer, and diabetes combined.
Obviously, we are looking at a serious health epidemic here, and one that medicine has really struggled to fight back against. Thankfully though, thanks to some major leaps forward in research, technology, and the development of new treatment protocols you should be able to banish chronic pain from your life once and for all.
If you are struggling with chronic pain on a day to day basis that impairs your ability to lead a happy, healthy, and well-adjusted lifestyle you need to visit a pain specialist ASAP.
Your general practitioner is almost always going to be able to recommend to you a pain specialist to visit, and though they themselves may want to give you some answers you're going to be much better off focusing on what the specialist is able to advise. After all, there is a reason why they specialize in this area of medicine!
Avoid extended painkiller treatments if possible
Modern pain killers are miracles of medicine, but at the exact same time there is a tremendous amount of potential for abuse and addiction. This is especially true with the group of medicines known as opioids. Although medicines in this group – such as codeine phosphate and dihydrocodeine – can be tremendously effective at helping you dull acute pain, but long-term their use can turn into abuse – and that's when things get really dangerous.
You're only going to want to move forward with a prescription painkiller protocol under the express advice and supervision of your trusted medical professionals – and even then you're going to want to be sure that you aren't lured into the siren song that they chemically produced in your mind and body.
Whatever you do, stay active!
There's always going to be at least a bit of a tendency to want to rest up and recuperate when you're dealing with chronic pain – and honestly, in small doses, that isn't a bad idea.
However, things will really start to cause you a world of headache and hassle if all you're doing is resting. Your body will start to atrophy, your strength will start to leave you, and you're going to have to fight an uphill battle to get into good shape again.
While you probably won't have the energy or pain tolerance to push through Olympic style weightlifting training protocols when you're dealing with chronic pain, you certainly aren't going to want to become a couch potato, either.
Make sure that you remain active (getting in at least 30 minutes of exercise each and every day), and consider taking advantage of everything that yoga and Pilates have to offer from a pain management and exercise standpoint. It doesn't get any better than that when you're looking to keep active and to wash the pain away at the same time..
How To Manage Pain Relief
The need for effective pain relief can take on a variety of forms. Whether you are dealing with arthritis, post-surgery pain/discomfort, or general aches and pains, you need to take steps to address the problem. At the same time, you should also strive to be aware of the various pitfalls of using things like OTC and prescription pain medications to assist in pain management. Addiction to and abuse of painkillers continues to be a significant problem in many parts of the world. This is not something that should be taken lightly.
You should be aware of the potential for abuse and addiction. But in the end, if you are dealing with a significant amount of ongoing pain, regardless of the cause, you need to begin to explore your solutions.
Effective Pain Relief Strategies
There are a variety of pain relief strategies available, even if you simply choose to focus on OTC medications and prescription painkillers. Depending on the type of pain you are experiencing, your doctor may suggest additional measure. For example, if someone suffers a sports injury, they may be given medication, but they will also likely to have to take on rehabilitative steps to return their body to its former condition. Surgery can also be part of the overall pain relief strategy. Light exercise can also be suggested. There are also certainly situations in which pain management will involve as little physical activity as possible.
You will need to discuss all of your options with your doctor. If the pain is minor, with a strong likelihood of things getting better over time, your doctor may suggest painkillers and rest. If the pain is more ongoing, possibilities like surgery and rehab can be added to the overall plan. In the event that you find yourself dealing with more severe pain, there is no question that you should not endeavor to deal with the situation on your own. What you are going to want to do is make an appointment with your doctor as quickly as possible. You do not want to allow such a situation to worsen over time.
Whether you are dealing with post-accident injuries, minor backaches, or even something along the lines of a toothache, make sure to follow all instructions related to your medication. Do not take more than is prescribed. If you find yourself beginning to rely on these medications, you will want to make it a point to seek professional help as quickly as possible. Codeine, like all opiate medication has side effects and risks.