Codeine
You can buy codeine online subject to the approval of our affiliated pharmacy partners and registered doctors. Codeine is an opioid painkiller prescribed for mild to moderately-severe pain. It is dispensed in many forms as codeine phosphate, dihydrocodeine, or combined with paracetamol as Co-Codamol.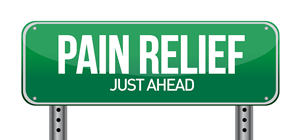 Buy Codeine
Codeine phosphate has a long history as a painkiller, cough suppressant, and anti-diarrhea medication. Codeine is one of the isomers in morphine which was the first opioid medication for severe pain and is still widely used.
Click here to buy codeine phosphate 30 – 60mg
Dihydrocodeine is a semi-synthetic opioid painkiller used to control moderate to severe pain. It is prescribed for conditions such as sciatica, arthritis, nerve pain, post-surgical pain and cancer pain.
Click here to buy dihydrocodeine 30mg
Prescription Co-Codamol combines up to 30mg of codeine with 500mg of paracetamol available in tablet or effervescent form. Adding codeine to paracetamol provides a more effective painkiller, often prescribed for post surgical pain. You can buy Co-Codamol OTC in the UK but in a milder formulation than the prescription strength version.
Click here to buy Co-Codamol 30/500mg
Solpadol is a co-codamol brand containing 30mg of codeine and 500mg of paracetamol in each tablet. Both oral tablets and effervescent lozenges are available.
Click here to buy Solpadol 30/500mg
Kapake is a brand version of co-codamol. It contains 30mg of codeine and 500mg of paracetemol. Kapake is available as tablets or capsules
Click here to buy Kapake 30/500mg
Co-Dydramol is a co-codamol brand that provides a lower dose of codeine per tablet. Co-Dydramol contains 10mg of codeine and 500mg of paracetamol per tablet.
Click here to buy Co-Dydramol 10/500mg
Zapain is a co-codamol brand providing a 30mg dose of codeine and a 500mg dose of paracetamol per pill. You can buy Zapain as both capsules and tablets.
Click here to buy Zapain 30/500mg
Before you can buy codeine online, a registered doctor will review your consultation and a pharmacist will have to approve it too. Either of these registered professionals may contact you for further information or verification.